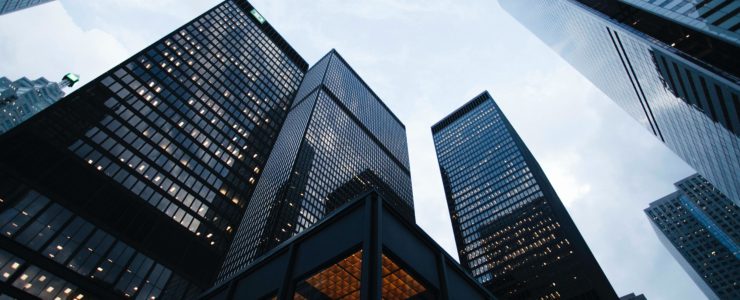 When you own a commercial building, maintaining a clean environment is a necessity to keep your tenants happy. Without consistent and high-quality cleanings, you could wind up dealing with costly issues like mold, bacteria growth, and an unhealthy environment. High-quality building cleaning services has other benefits besides just a clean environment. A well-trained staff can keep you updated on small maintenance issues created by general wear and tear before they become serious issues.
Not every company that provides building cleaning services is equal. When you're searching for the best in building cleaning services, look for these five qualities.
Reliability
The last thing you need in building cleaning services is an unreliable staff. If they cancel last minute, you're left high and dry with overflowing trash cans and unhappy tenants. Consistent cleaning prevents mold from growing and dirt from building up into a problem. If your team cancels on you too often, you could be dealing with serious consequences.
Unfortunately, the reliability of your team is difficult to measure until you're actively engaged with them. Be sure to have clear communication in your contract about how often they're coming, what happens if they cancel, and the availability of a substitute team to step in. You can also contact previous clients to see if they ever had any issues with reliability from the team.
Quality
A reliable team that provides a low-quality clean might as well be unreliable. Consistent cleanings cut down on bacteria in your building that can spread germs, like the flu. If the company that provides your building cleaning services forgets the small details like door handles or commonly-used items, like remotes, then the chances of your tenants or staff getting sick increases.
Disease spreads through the skin-to-skin contact or by touching contaminated surfaces. The bathroom is a hot zone for the spread of disease. A thorough disinfecting by a cleaning company can limit the spread of disease and keep your staff healthy.
Ask your cleaning company what processes they have in place to ensure that every clean is a good quality clean. For example, the Wilburn Company uses a quality-assurance program that requires our staff to live up to our high standards. The program consists of a Quality Control Manager and Inspectors who work with just one set of facilities or clients. All of our Quality Assurance teams are trained to inspect up to our high standards.
Inspectors create reports as to the quality of clean of each facility. These reports are then filed to the Manager and eventually make their way up to the VP of Operations and then the President of the company. These reports are highly-transparent, and keep our employees accountable to our standards, thereby providing you with a high-quality clean.
Highly-Trained Staff
While you may not realize it, cleaning staff handle potentially dangerous chemicals every day. If handled improperly, they could seriously harm staff and building safety. For example, ammonia and bleach are commonly used in cleaning products. If mixed accidentally, they can produce chlorine gas, or chloramines and potentially hydrazine. These chemicals can cause headaches, nausea, seizures, and irritate the respiratory system.
The last thing you want is for your building to fill with such an irritant. A well-trained staff will help you avoid the possibility of dangerous chemical reactions.
When searching for building cleaning services, make sure to inquire about the training of your team. Ask what certifications they have, how often they have continuing education days, and for proof of past training. At the Wilburn Company, all of our staff are required to complete annual training in both green cleaning, workforce training, and development. Not only are they trained on the day-to-day chemicals that they handle, but they also understand the cleaning procedures for blood borne pathogens and hazardous materials.
Customizable Services
Every building is unique. Some have more glass, others have more carpets, others are full of hardwood. If your building has very few carpets, why should you have to have the same amount of time spent cleaning carpets as other buildings?
Your building cleaning services should be just as unique as you are. Your team should be able to accommodate your need for sparkling glass or waxing of hardwood floors. Make sure you discuss customizable services packages with your cleaning company before signing a contract. You want to make sure that your building will get the clean it needs, not the standard cleaning that works for most (but not all) buildings.
Environmentally-Friendly Cleaning
More and more companies are "going green." They're using paperless technologies, setting up a company carpool, and working hard to cut down on the environmental impact. Why destroy all of that hard work by using toxic cleaning products?
Building cleaning services can have a big environmental impact. Non-green cleaning companies tend to use a lot of water and can raise your energy bill with the use of low-efficiency machinery. Toxic chemicals commonly used by cleaning teams releases volatile organic compounds into the air, resulting in respiratory irritation and ill health for workers.
In light of all the damages of an environmentally-unfriendly clean, why not choose to work with an environmentally-friendly company? Look for a cleaning company that is GS-42 Certified. That means they conserve water by using concentrated cleaning products and operate machines that use less water and energy. Instead of disposable mop heads and paper towels, reusable products are used when possible.
Get the Clean You Need
In your search for the best building cleaning services, look for the company that offers you the clean you need.
The Wilburn Company specializes in high-quality, reliable, green cleaning services. We can provide you with the cleaning services that your building needs. From vacuuming to refinishing hardwood floors to post-construction cleaning: whatever your cleaning needs, the Wilburn Company is here for you.
Contact us today to learn more about our specialty services.