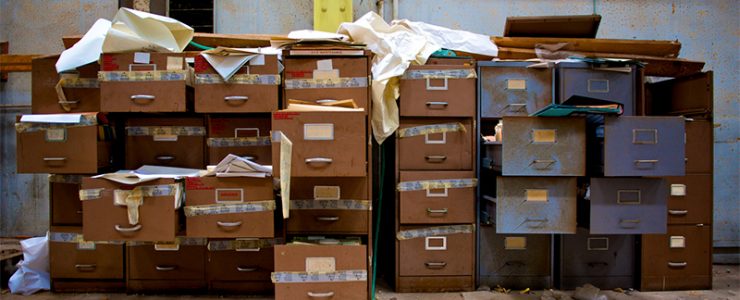 We've mentioned several times that the cleanliness of your building is of the utmost importance. Having a clean, sanitary working environment not only helps with employee morale, it also keeps them from getting sick, thereby costing your company money. That's where having a great office cleaning company in Maryland comes in.
It's important to understand that not every office in Maryland understands the benefits when their standards are not up to scratch. If that's the case, then it's definitely time to consider looking for a new office cleaning company.
Here are five warning signs that you need to consider a new Maryland office cleaning company.
1. Has There Been a Drop in Office Productivity?
As we've documented before, people work better in a clean and clutter-free environment. A fresh and pleasant workspace, coupled with clean and clear desks, allows employees to work at their best. In fact, a new study by Florida State University found that a dirty working environment can have long-term cognitive effects.
"Psychologists say that the brain is a muscle, while industrial hygienists point to chemicals in the work environment that may cause decline," said Joseph Grzywacz, the Norejane Hendrickson Professor of Family and Child Sciences and lead researcher on the study. "There are real things in the workplace that can shape cognitive function: some that you can see or touch, and others you can't. We showed that both matter to cognitive health in adulthood."
If your office cleaning company doesn't maintain standards, more often than not a member of your own staff will feel the need to clean the area themselves, which can often lead to tension amongst workers.
Take a walk around your office and see if the simple things are being taken care of. Are trash cans being emptied daily? Are desks being wiped down and trash removed? Are window sills and other surfaces dusted regularly? Is the kitchen area clean and well maintained? If not, this should be a big red flag for you.
2. Have You Noticed an Increase in Employee Absences?
The cleanliness of your workspace has a huge effect on employee health. Did you know that the average desk harbors more than 400 times bacteria than a toilet seat? Think you might still want to eat lunch at your desk? If you find that your staff is starting to take more sick time, it could mean that your workspace is harboring harmful bacteria or viruses, which is causing them to be sick.
It's not only your health it could be damaging, but your bottom line as well. The Center for Disease Control and Prevention reported that productivity losses linked to absenteeism cost employers $225.8 billion annually in the U.S., or $1,685 per employee.
Simple actions such as regularly sanitizing surfaces, placing hand sanitizer in easy to access places, and promoting proper hand washing can vastly minimize the amount of bacteria in the workplace and the risks associated with them. Very simple things to do, but not all office cleaning companies do them.
3. Are You Failing to Make a Good First Impression?
What was the first thing you noticed as you entered your office this morning? Hopefully nothing negative about the appearance, but, if so, you need to fix it.
First impressions always count. It plays a huge role on a potential client's opinion of your business.
If you find yourself spending the better part of your sunny Maryland morning cleaning up the mess someone else has made, or notice trash cans full from the day before – your cleaning company isn't playing its part. Deals can be made or broke on first impressions, so it is essential that the appearance and cleanliness of your offices and buildings are always first class.
4. Are Your Cleaning Supplies Sometimes Low or Empty?
Consumable supplies such as toilet paper, hand towels, and soap are essential items in any washroom and should always be available. Proper restocking and proactive monitoring of supply levels should be a major part of any office cleaning contract.
If you find that supplies run low or are even empty, it could be a sign that your contractor is cutting corners or does not have a proper restocking program in place.
5. Have You Seen any Inspection Reports?
In Maryland, any office cleaning company that is committed to excellent service should perform inspections or audits to monitor the quality of services being provided. This proactive monitoring allows contract managers to catch small issues before they turn into bigger problems. They also give you an idea of how good the service is for which you're paying.
If you find you don't receive reports from your office cleaning company, raise this with them and ensure that they perform regular inspections. It's an important part of service delivery and gives you a real measurement of their performance.
At The Wilburn Company, we take pride in making sure your facility is clean from top to bottom, every day. We work with you to let you know what you need and when you need it. Contact us today to find out how we can help you with your facility cleaning in Maryland and around the DC region.