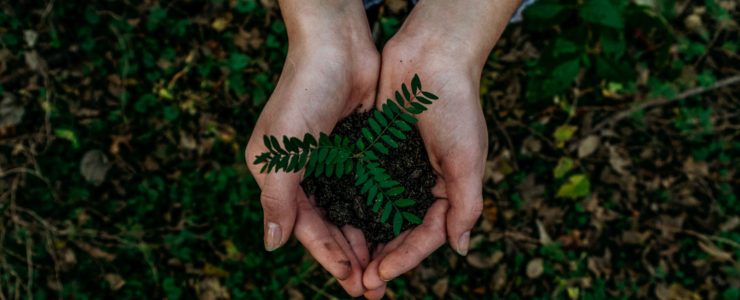 April 22nd, 2019 marks the 49th anniversary of Earth Day. The holiday started in 1970 and marked the beginning of the modern environmentalism movement. It was officially founded by Gaylord Nelson, a Wisconsin Senator. Like few things in US politics, the movement gained bipartisan support and highlighted the shared values between different facets of the American melting pot.
The Wilburn Company "went green" in 2018. We committed ourselves to providing green cleaning services to the Washington, D.C. area business community. With the help of the Green Seal organization, we became certified in green cleaning: we implemented new ways to conserve energy, the use of reusable cleaning products, and how to use less water in the cleaning process, all while providing the same high-quality clean.
How are you giving back to the planet this Earth Day? Here are five ways your business can celebrate the holiday.
Volunteer in Your Community
Take a look around your community. What needs aren't being met?
Volunteering in your community is a great way to give back to your local supporters and the Earth. Spend some time picking up trash in your local park or cleaning up nearby rivers and waterways. Any waterways that you clean up don't just benefit the local wildlife, but the entire Chesapeake Bay watershed system as well. The goal of the Chesapeake Clean Water Blueprint is to get the bay off the EPA's "dirty waters" list and restore the Bay back to its original glory.
The more we help our individual communities, the more we help the Earth as a whole. Every individual piece of trash picked up or plastic bag recycled saves the earth from one more piece of pollution. Your volunteer efforts don't need to take up the whole day or require a lot of organization. Instead, encourage your employees to spend their lunch break picking up trash or leaving in hour-long shifts to clean up the local river.
As we've discovered in our journey to green cleaning services, going green doesn't have to be hard, but it does require commitment.
Implement Green Office Policies
How often are the lights in your office left on unnecessarily? Do you provide a trash can for recycling? Does your kitchen use disposable cutlery and paper plates or reusable kitchenware?
You'd be surprised at how small actions create a greener office. Just shutting off lights when rooms aren't in use can extend the life of your light bulbs, reduce energy usage, and save you money on both light bulbs and energy. A good guideline for the lights in your office is the 15-minute rule. If you're going to be out of the room for more than 15 minutes, the lights should be switched off. But if you're coming back in less than 15 minutes, they can stay on.
Recycling is also a great way to reduce your office footprint. Not only do recycled materials reduce the need for new products and minimize landfills but, according to the EPA, recycling can have big benefits for the economy as well. In 2016, recycling created 757,000 jobs, $36.6 billion in wages, and $6.7 billion in tax revenues.
Encourage Employees to Bike to Work
If you don't want to take the plunge and commit to green cleaning services just yet, there are some actions you can take that require minimal commitment. Consider encouraging your employees to bike to work on April 22nd or take alternative forms of transportation. If you're encouraging your employees to bike, make sure you emphasize the need to wear safety equipment, like helmets, while cycling.
Maryland has been implementing more and more forms of alternative transportation across the state. Baltimore and Washington, D.C. both have their own metro systems, while bus routes cover the majority of the state. The MARC train is another great public transportation system for your employees.
Maryland also offers three separate programs geared specifically towards employees. Commuter Choice Maryland, Guaranteed Ride Home, and Maryland RideShare all focus on making it more convenient for employees to carpool or use transit systems to get to work.
Plant an Office Garden
Planting a few plants may not feel like you're doing a whole lot to reduce carbon emissions or ocean acidification, but you'd be surprised at the impact one little garden can have.
Planting an office garden or green roof provides an outdoor haven for your employees to soak up some Vitamin D and take in the fresh air while they work. Not only does it benefit your employees, but if you pay careful attention to the types of plants you're growing, you could also provide a haven for the bee community and other pollinators. When you plant a diverse variety of plants, you're attracting more pollinators and breaking up the monotony of crop fields or concrete-filled cities. Avoid using pesticides on your garden to help the bees and pollinators without harming the hive.
Use Green Cleaning Services
Are you aware of the hazards of traditional cleaning services? The use of harsh chemicals, like bleach, releases volatile organic compounds into your office, sickening employees and creating an unhealthy work environment. Traditional office cleaning equipment also uses an excessive amount of water that doesn't actually clean better. Disposable mop heads and paper towels add to growing landfills.
Green cleaning services save water, energy, and create a clean work environment without the use of hazardous chemicals. At the Wilburn Company, we pride ourselves on our GS-42 certification. This certification means that we're educated on what products to use, how to conserve water, and how to keep the meticulous records needed to earn the certification.
The Wilburn Company is the only cleaning service provider in Maryland to combine the GS-42 certification with a proprietary Performance Measurement Management program to ensure goals are met in segments including Operational, Financial, Customer Satisfaction and Sustainability, all within a comprehensive life-cycle strategy.
No matter how you decide to celebrate Earth Day 2019, consider switching to green cleaning services. Contact us for more information on our green cleaning services today and how they can benefit your company.