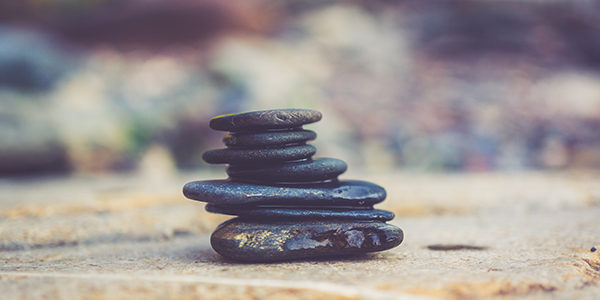 How a company trains its employees has a lot of significance for the quality of service you'll receive. Poor training leads to mistakes, low-quality, and an unprofessional cleaning provider. When you work with a cleaning provider, you have set expectations. You expect a trustworthy cleaning team, a high-quality clean, and the ability to deliver on the standards you set at the beginning of your contract.
At the Wilburn Company, we pride ourselves on our training process. With comprehensive training programs ranging from generic custodial training to management training, we believe that continuing education is crucial. Not only does it offer you the best possible clean, but it keeps our employees up-to-date on positive cleaning trends like green cleaning and keeps them safe on the job. After all, many environmental hygienists work with dangerous chemicals found in cleaning products.
Read on to find out how our employee training process benefits you and your building.
Tailored to Your Industry
At the Wilburn Company, our environmental hygienists service a wide variety of industries, from government buildings to the commercial real estate industry. Each of the trades that we service have different needs. Our environmental hygienists need to understand information confidentiality when cleaning government buildings. But for the real estate industry, our cleaning crews put the emphasis on ensuring that the investor receives a positive return on their investment.
We pride ourselves on our ability to adapt to our customers' needs, whether that's polishing floors instead of vacuuming carpets or ensuring that all of our employees have the correct security clearance. No matter how complicated or simple your cleaning needs, we ensure that our employees can exceed your expectations.
Ready for Anything
We're proud to be a cleaning provider that offers emergency response cleaning. However, that means that our employees need to be prepared for just about anything.
An emergency can hit any company in any industry or building. Whether that emergency is related to severe weather, vandalism, or even a workplace accident, it needs to be cleaned. That means that our environmental hygienists need to be able to adapt to anything. In order to accommodate any emergency, we ensure that our employees have the training they need to stay safe in emergency clean-up situations.
For example, our custodial training and development program includes bloodborne pathogen cleaning procedures, hazardous material handling, and the HAZCOM right to know/understand. We equip our employees with the skills and information they need to handle anything.
Management Training Focused on Quality
The Wilburn Company has a comprehensive quality assurance program that runs from our Quality Control Managers, all the way up to the president of our company. We believe in accountable employees that have your best interests in mind. In order to develop a great quality assurance program, we start with high-quality management training.
Our management training is on top of the annual requirement of 24 hours of GS-42 training that applies to all employees. Managers undergo training at the Building Wellness Institute, which is the nation's only Green Seal certified accreditation program. Here, they learn how best practices, equipment use and how to execute green, healthy hands-on procedures, can improve the health of their own team and everyone in the building, while still offering a high-quality clean.
Our quality assurance program begins with the Quality Control Manager and Quality Control inspectors that are specific to a group of facilities or a specific client, depending upon the scope of work. Every Quality Control Manager files inspection reports to the Vice President of Operations and then on to the president of the company. This reporting system ensures that all of our facilities are held accountable to the Wilburn Company's standards of cleaning.
Living Up to the Green Seal Standards
All of our employees go through green cleaning training on top of their annual continuing education. As a Green Seal certified cleaning provider, we emphasize the need for each of our employees to understand green cleaning best practices and the benefits that come with it.
Green cleaning not only helps protect the environment, but it also helps to protect your employees—and ours. Environmentally-friendly cleaning practices conserve water, energy, and use fewer harsh chemicals. The use of green cleaning products cuts down on harmful VOCs in your building and protects your employees from respiratory irritants. Our green cleaning equipment includes water-conserving carpet cleaners and microfiber rags, mops, and shampoo bonnets that reduce paper waste headed to the landfills.
Staff You Can Trust Anywhere
Secure buildings that house government organizations need to use a cleaning provider as well. Unfortunately, you can't hire just any cleaning provider to clean buildings that house confidential information. Our employees undergo special training that focuses just on security clearances and how to work in these high-security buildings.
All of our staff members have undergone stringent background checks and have been cleared for security clearances that meet federal standards. It's difficult to find a cleaning provider with a fully-vetted staff. We believe that putting in the extra effort to clear our employees and train them to conduct themselves appropriately in secure buildings better serves our clients and provides difficult buildings with the high-quality clean they deserve.
If you're looking for a cleaning provider with a fully-trained staff that can provide customizable cleaning services for your building, then contact the Wilburn Company today. We're happy to chat with you about how we can meet your needs.