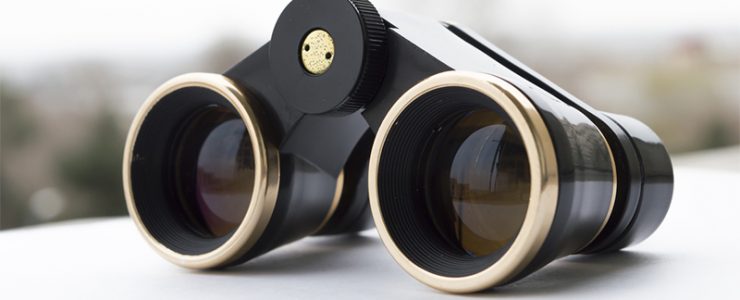 So, you need a commercial cleaning company for your office space. Maybe you want a one-time visit, maybe you want to schedule maintenance checks at regular intervals, or maybe you just want someone to talk to you about the potential benefits you could be missing out on. No matter the reason, you're going to be sifting through a lot of potential options before you make a decision (unless you stop reading right here and contact us now). Below we'll give you some tips about how to find a commercial cleaning company that's right for you and your needs.
We'll hone in on some common criteria that business owners look for in commercial cleaning companies in MD, and show you why your search for the best ends here.
You Need to Find a Commercial Cleaning Company That Understands Your Facility
So you know you need to find a commercial cleaning company. If you've got a commercial location in need of full-fledged custodial services, The Wilburn Company offers everything you could possibly need – from vacuuming and mopping to carpet shampooing and post-construction cleanup. Our dedicated and motivated staff will handle cleaning tasks you didn't even realize existed, as well as diagnose possible issues before they become full-blown cleaning crises. Whether you're looking to have a one-time cleaning session at a single location or schedule a regular inspection of multiple offices, we'll take care of all of your commercial cleaning needs.
You Need to Find a Commercial Cleaning Company that Understands your Privacy Needs
If you manage a government facility containing sensitive information, you'll be understandably hesitant about whom you invite into or onto your premises. With The Wilburn Company, you can have peace of mind knowing that our team of thoroughly vetted and federally cleared staff is the best in the business. There are an abundance of locations in Maryland and DC that contain sensitive and classified information and equipment and tools that need to be tended to (or not tended to) properly and carefully. We've earned the trust of some of the most secure agencies in the Washington DC area, providing custodial services for agencies that deal with issues of national security where highly trained and trusted janitorial support is critical.
If you're not a top-secret government worker and think you'd be paying extra for unnecessary services, don't fret. Even if your company is entirely commercial and isn't handling information of national security, why should you settle for anything less than what the most sensitive agencies trust to meet their highest cleanliness standards? Your business – whether large or small, of national or local scale – deserves the best from commercial cleaning companies in MD, and that's exactly what we offer.
You Need to Find a Commercial Cleaning Company that Offers Emergency Commercial Cleaning Services
Perhaps you don't necessarily need someone to take routine care of your location, but have recently had an occupant accident, weather damage, or an unexpected issue such as vandalism. You need quality work and you need it fast, but you're afraid that "fast" and "good" work are mutually exclusive, or that we'll charge you triple the price for needing to find a commercial cleaning company to do quality work with such short notice.
At The Wilburn Company, we understand that life happens. Accidents happen. Inclement weather happens. Depending on the type of incident, you may be facing immediate and gradually continuing damage the longer you take to alleviate the issue. We have the experience, equipment, and human resources to respond quickly and thoroughly to your cleaning emergency, be it water damage inside your facility or weather damage without. Secure your mental peace of mind before bad luck comes your way by making sure your company is taken care of by the best. And don't worry about paying an arm and a leg; we'll even provide a detailed report of services for no extra charge once your facility is looking and functioning good as new.
If You Want to Find a Commercial Cleaning Company, Stop Looking and Contact Us
So if you're still asking yourself "what are the best commercial cleaning companies in MD?" or "is The Wilburn Company right for my facility?" just ask yourself one more question:
Do you want the best custodial services provided by the most trusted professionals at the best rates? If you do, get in touch with us today.