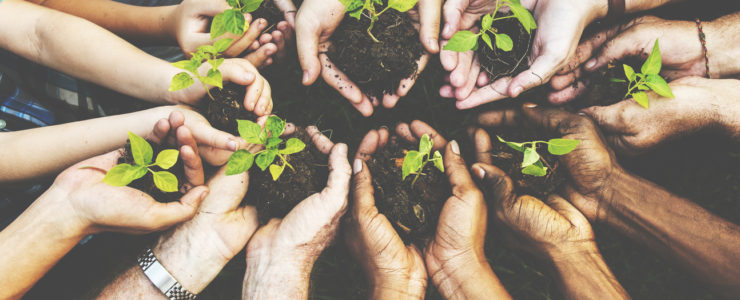 We believe that the excellence of our employees gives us an advantage in the cleaning services market. Our people are friendly, expert, and helpful. Thanks to them, we can provide premiere services that are more than commodities and play a major role in maintaining buildings and keeping the occupants healthy and safe.
We're grateful for our employees.
Accordingly, as we've written before, we focus on equipping them to succeed through comprehensive training (both in onboarding and over time). And we intentionally honor our employees with special recognition for jobs done well. These two approaches (training and recognition) are critical in empowering our workforce toward excellence.
But there's another crucial component to assembling an excellent staff: hiring well. In fact, hiring for integrity and skill is the first step toward a culture of excellence – and if it's done poorly, training and recognition make little difference.
With that in mind, here's how we approach the hiring process.
1. We acknowledge the differing requirements for different roles.
First, we hire for excellence by acknowledging that different roles require different skillsets. We define the requirements for each position and then hire individuals whose strengths and desires align with each role's needs.
For instance, many part-time employees work day jobs; they're coming from another job before starting their evening shift. Accordingly, these individuals typically aren't looking to advance through the ranks and make cleaning a career – they simply want to serve meaningfully and support a family through a bit of extra work.
Accordingly, we focus on hiring for character in these roles (over an emphasis on past experience or a desire for career growth).
For cleared positions, though, we search for people who want to establish a career. Cleared building cleaners are in high demand across a variety of government services. So, while character is still of paramount importance, the desire to grow is also crucial. If it's absent, cleared individuals typically find other work fairly quickly.
2. We focus on employee retention and generate referrals.
We also focus on keeping our employees, because our record of employee retention has several substantial impacts on our hiring process. Unsurprisingly, employee churn in the cleaning industry as a whole is fairly high. In some positions, that's unavoidable. But, at the same time, we strive to offer opportunities for advancement and to honor good work so that we can retain our people.
It works.
The Wilburn Company's supervisors average approximately 8 years of service with our firm. Our management staff averages even longer, with those individuals typically accumulating over 11 years of service with us and over 20 years of custodial experience in general.
In other words, a lot of our people stick with our company for a long time.
In addition to allowing us to serve clients with continuity, that higher-than-average retention rates allow us to capitalize on the power of referrals. People who have worked for us for years often refer like-minded people of high character to our open positions, as well.
This allows us to maintain high-value skills like security clearances and to cultivate a culture of integrity over the long-term.
3. We have a well-defined Code of Conduct that all employees must adhere to.
Finally (and, really, as we've mentioned throughout this article), we filter all hiring decisions through the lens of character. Our defined Code of Conduct helps us to clarify what this means in our context.
All of our employees must:
Present a professional, neat, clean, sanitary appearance at all times.
Learn and abide by all Wilburn Company and applicable client safety and security policies, work procedures, and standards of conduct.
Avoid interfering or disrupting normal, efficient client operations
Not act in a disorderly manner or use offensive or abusive language.
Conduct personal affairs outside of work hours.
…and much more (all of which is included in our screening documentation).
By defining what it looks like to act with high character, we ensure that all of our employees are on the same page (and weed out the individuals who aren't).
Ready to Work with a Cleaning Company Made Up of Great People?
We focus on hiring, training, and employee recognition so that we can honor our people and our clients. As a result, we're able to retain our employees at above-industry rates and deliver cleaning services that are a cut above the competition.
If you're looking for facility cleaning services from people you can trust, we'd love to have a discussion around your needs. Or, if you're interested in pursuing a cleaning career, we'd love to hear from you as well. Visit our careers page to see listings of open positions and to view more information on requirements. The bottom line is that our people are our greatest strength. If you value company culture in cleaning, get in touch with us today.