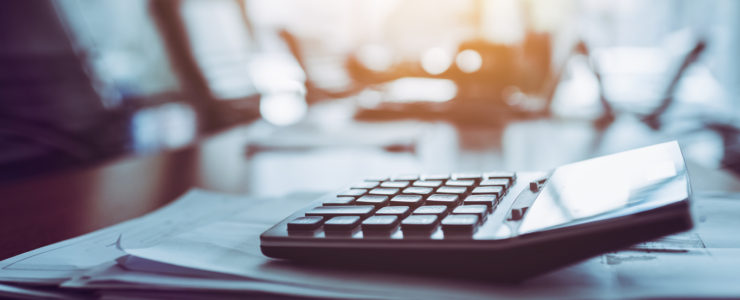 Commercial cleaning services cost from $.05 to $.25 per square foot.
Premium services (deep cleaning, add-ons like floor waxing, or specialty services for healthcare or highly secure facilities) may cost $0.50 per square foot.
Obviously, these square-footage costs vary widely depending on the size of the facility and the scope of services delivered. Here's how they translate as cumulative costs at commercial buildings of various sizes and service levels:
| | | | |
| --- | --- | --- | --- |
| Sq. Footage | Minimum Service | High Service | Premium Service |
| | ($0.05 per square foot) | ($0.25 per square foot) | ($0.50 per square foot) |
| 8,000 | $400 | $2,000 | $4,000 |
| 10,000 | $500 | $2,500 | $5,000 |
| 15,000 | $750 | $3,750 | $7,500 |
| 20,000 | $1,000 | $5,000 | $10,000 |
| 30,000 | $1,500 | $7,500 | $15,000 |
Want an estimate on the cost your commercial facility? The table above is a helpful starting point, but to get a more detailed idea of the cost for your facility – one that takes your needs and context into account – the best path forward is to have a consultation with an expert.
Get a free, customized quote today from our expert team at The Wilburn Company. To learn more about how costs are set, keep reading.
What are examples of commercial cleaning cost estimates?
To get a solid framework for understanding cleaning costs, let's take a look at a range of additional estimates from notable industry perspectives.
CostOwl notes that cleaning "starts as low as $100 per month for small offices that need light cleaning and ranges up to $5,000 per month or more for large offices that require daily attention."
Thumbtack writes that commercial cleaning costs $190 to $300 for one-time engagements. However, it's worth noting that the examples referenced in their article are clearly purposed for small business – and even residential – spaces.
The Janitorial Store advises commercial cleaners to bid baseline services between $0.05 and $0.25 but recommends breaking out additional services separately. For instance, they recommend charging up to an additional $.25 per square foot for carpet cleaning or up to $.5 for floor waxing.
Price It Here offers a narrower range: "It really depends, but an average cost for office cleaning will be $0.07 – $0.15 / Sq. Ft." They also note that a DC-based educational facility pays "$3,600 a month for a cleaning crew of four people. Service includes vacuuming, cleaning 12 toilets, dusting, and removing trash from four floors of a building."
Remember, these are just general guidelines. With that said, let's break down a few of the factors that may impact the cost of commercial cleaning services.
How are commercial cleaning costs set?
Factors that will impact the cost of commercial cleaning include:
The number of square feet being cleaned. Generally, more square footage means a higher monthly cost but a lower cost per square foot. For instance, a 5,000 square foot facility might be priced at $0.12 per square feet for a total cost of $600 per month, while a 10,000 square foot facility might be priced at $0.10 per square feet for a total monthly cost of $1,000.
The frequency of cleaning services. How often will services be provided? High-traffic facilities may need to be cleaned daily; other facilities may only need to be cleaned once per week. The more often cleaning is needed, the higher the cost of service will be.
The industry of the building being cleaned. As we've mentioned, buildings that are purposed for specialty industries, like healthcare, tend to incur higher cleaning costs as a premium level of sanitation is needed. Secure facilities, too, tend to incur higher costs, as staffing employees with secure clearances requires a higher payroll.
The structure and floor plans of the buildings. Facilities with more windows, doors, and bathrooms tend to necessitate higher costs. The type of materials used in walls, ceilings, and floors will factor into costs, too.
The location of your building. The cost of cleaning varies geographically, at least to some degree. If you're in New York City or DC, for example, you'll generally encounter higher prices, as buildings in high-cost-of-living city centers tend to cost more than those in less populated areas.
The services that are being provided. Another consideration is the nature of service that's being provided. Basic service generally includes waste removal, vacuuming, and bathroom cleaning. However, many buildings also require more specialized services, like buffing and burnishing or machine cleaning of ceramic tile floors. Green cleaning services are also a factor (although they tend to be cost efficient when delivered well).
What is the value of commercial cleaning?
So far, we've established a general framework for estimating the cost of commercial cleaning, reviewed a selection of helpful estimates, and identified key factors influencing them. But the data we've looked at to this point has only dealt with the cost of cleaning – we haven't yet considered cleaning's value.
Here's the thing: cleaning has often been regarded as a commodity, with price as the primary differentiator among providers. But when price is the differentiator, cleaning providers race to the cost floor and end up hitting the service floor, too. The result is that buildings get a low price and a low level of service that ultimately hurts everyone involved.
Our view is that cleaning isn't a commodity. It's a service that provides high value when it's delivered well and results in great harm when it's not. Here's how cleaning provides value:
Commercial cleaning improves the value of commercial buildings. Good cleaning services protect the health of buildings and pass value on in the long-term.
Commercial cleaning improves the health of building occupants. The role of cleaning in commercial buildings is ultimately to keep occupants safe and healthy. That means protecting them from germs and grime, and green cleaning methods protect occupants from potentially harmful cleaning chemicals.
Commercial cleaning builds brand images. Commercial buildings represent the brands of the companies that own and operate them. Dirty buildings damage reputations; high-quality cleaning services build them.
Are you ready to get a quote for commercial cleaning services?
Hopefully, the information here has been helpful as you consider the cost of commercial cleaning. If you're looking for a customized quote for your commercial space, let's talk.
Whatever commercial cleaning service your building needs, the Wilburn Company is here to help. We offer high-quality solutions that meet our stringent cleanliness standards.
Whether you need the basic level of service, specialized offerings, or a custom combination, we're here for you. Get in touch with us today to get started.