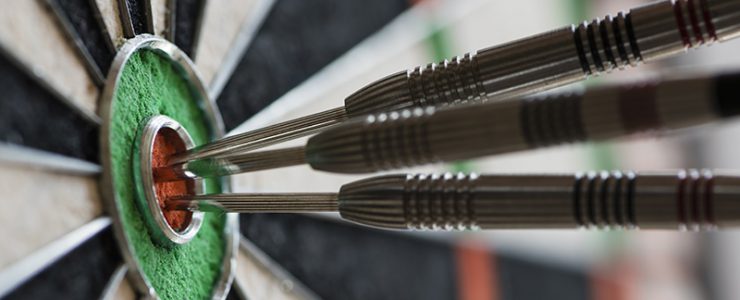 As much as we'd like to say it isn't the case, the truth is this: every janitorial company deals with customer complaints.
With decades of experience in the commercial cleaning industry cleaning millions of square feet, we've encountered complaints before. Here's what we've learned: the best way to make a customer complaint go away is to ensure that you have a proper Performance Measurement & Management Program in place to enable you to provide the highest level of service possible. If issues do occur, you must use that program to address them openly, and as quickly and thoroughly as possible, to make sure that you eliminate the possibility of the situation reoccurring.
So, how do you do that? Three words: plan for success.
What should a Performance Measurement & Management Program do?
Quality assurance is the program that facilitates our service. When we say quality assurance, what we're talking about is a Performance Measurement & Management Program. Generally speaking, this program is a plan that a contractor puts into place to objectively and continuously measure the level of service that they're providing to their customers.
The more detailed the Performance Measurement & Management Program is, the better the service.
How does a Performance Measurement & Management Program work?
So, how should an effective Performance Measurement & Management Program work? Let's take a look at a few of the essential components of the program.
Identify the customer's goals.
The first step in any program should always be to identify the goals that the program is meant to accomplish. Once you have identified the goals with the customer (and it's critical the customer is involved), you can assign Key Performance Indicators (KPIs) to each goal. Doing this will allow you to design the program in a way that specifically supports the customer's desired outcomes. Make sure everyone on the customer team agrees to each goal and each KPI before you start service! Communication is critical to the success of the program.
Is protection of certain assets, like carpet or flooring, of paramount importance? Is the goal budgetary compliance? Maybe green cleaning techniques and an efficient recycling program are the primary measures of success. Whatever the case, it's important to establish these objectives before the first mop hits the floor.
Visualizing the success of a program will help that program to succeed.
Design scope of work around your goals and key performance indicators.
Once you've identified the goals of the program, it's time to design the scope of the work around those goals. This way, you can make sure that you're set up to achieve what really matters.
Train the team to those goals.
Once you have goals in mind and the scope of work has been designed to meet them, the next step is to train the team that will be performing the work.
The best Performance Measurement & Management Programs train teams with the end in mind. Cleaning techniques and programs are taught with the knowledge of what they're meant to accomplish, which means that they're more likely to actually accomplish it.
At The Wilburn Company, we're proud of our outstanding staff, and we make sure to give them the training that they need to succeed in accomplishing their personal goals, and exceed our customers' goals.
Measure your success in achieving those goals.
When people think quality assurance, measurement is what they usually think of. For good reason, too – measuring success in relation to your goals is what enables you to improve. However, there is a difference between a routine Quality Assurance program (which is reactive and transactional) and a Performance Measurement & Management Program (which is proactive with continuous process improvement techniques).
Measurement can, and should, be carried out in many forms. From quality audits to customer satisfaction surveys, all data should be examined and used to optimize the program for improvement.
If goals aren't being met to the level that's desired, this should be reflected in changes to the program itself.
Demonstrate clarity in results, and keep track of them.
Finally, communicating results over time is the final step in a performance measurement and management program.
It's important to communicate results internally and externally. Internal communication allows for the re-engineering of programs. And, as a commercial cleaning company, we also know the importance of communicating our results with our customers. This takes the form of quarterly business reviews, conducted one-on-one with the customer to keep them informed.
Clarity helps us to ensure that goals are being met in a way that makes the customer happy. And that, after all, is what QA is for.
The Wilburn Company's Commitment to Quality Assurance
At the end of the day, a Performance Measurement & Management Program will go a long way towards preventing customer complaints. And, when an issue does occur, this program also goes a long way towards making sure it's resolved quickly and permanently.
At The Wilburn Company, we have a deep history of discipline in our Performance Measurement and Management techniques. We take pride in providing excellent commercial cleaning services that are facilitated by excellent programs and outstanding people.
Want to find out how we can design a cleaning program for your facility that will minimize the chances of customer complaints? Get in touch with us online or at 410.789.3320.