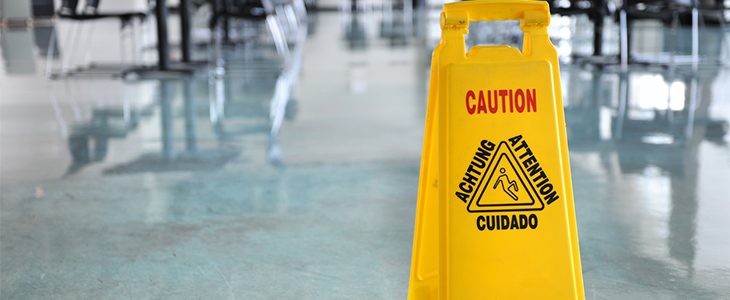 As your facility thrives, it's important to keep it clean, sanitary, and above all, healthy. Dirty floors and stuffed trash bins not only provide germs areas to grow, they also bring down staff morale. If your tenants ever play host to clients, an unclean facility will leave a bad impression every time.
It's important to have a company you can trust to take care of all your cleaning needs. At The Wilburn Company, making sure your facility is thoroughly clean is our No. 1 priority. You've looked at some janitorial companies in DC and maybe you're not sure if hiring a service is right for you. Here are some questions you should ask beforehand.
What Services Do Janitorial Companies in DC Provide?
The first question on your mind is probably the same as everyone – what exactly do they do? You need to know if the company will be able to handle your needs. Can they handle normal, every day cleaning? Can they take care of an emergency situation, such as vandalism, negative weather-related events, and accidents?
Wilburn takes care of all of your cleaning needs – from general cleaning services, such as vacuuming, dusting, mopping, sanitizing fixtures and contact surfaces, and removing trash and recycling, to unforeseen events that might require swift and immediate action.
Can I Trust Them?
Obviously, you can't just bring in all janitorial companies in DC who claim to provide "exceptional" janitorial services. There's a chance your facility is home to companies who work with sensitive materials. You might even need a company that has employees with government clearance.
With more than 450 cleared employees, Wilburn is a company you can trust. Not only does the company provide janitorial services commercially, they also have earned the task of being the custodial provider for some of the most highly-secure government facilities in the Washington, DC, area.
Can They Take Care of My Real Estate Investment?
Not everything revolves around companies or the government. Sometimes, it's just a matter of knowing that your investment property is in good hands. Is there a company that is dedicated to making sure you get a positive return on your investment?
It's certainly not uncommon to hire a janitorial services company to take care of any rental properties you might own. Some, however, will just clean what looks dirty and call it a day. Wilburn can enhance property owners' efforts to support their return on investments. Their years of experience in building maintenance and custodial services allow them to properly care and maintain your building, ensuring that its maximum value will be reached.
Whether it's commercial, government, or investment properties, Wilburn has been counted on again and again to provide superior customer and janitorial services throughout the Washington, DC, area.