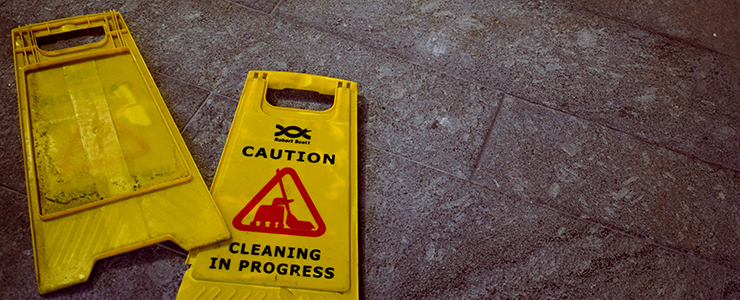 Every business deserves a unique cleaning experience. Each building has a unique layout with different building materials that require a different approach. Does your commercial cleaning service provide you with all the services you need for a clean building? Or do you just receive the same exact service every time?
Here at the Wilburn Company we offer a wide variety of commercial cleaning services to meet all of your needs- no matter what.
Green Cleaning
If you follow our blog, you've heard about this particular commercial cleaning service before. Wilburn decided to offer a green commercial cleaning service to provide our clients with a healthier clean that had resounding benefits for their buildings, employees, and the environment.
Green cleaning reduces the usage of harsh chemicals that fill the air with volatile organic compounds that can have serious side effects on human health. When you sign up for a green clean, you'll be reducing your building's water bill and the amount of sick days your employees take, and lengthening how long your building's carpets will last.
Carpet Cleaning
Many modern offices are filled with carpet. They have a great sound dampening effect that allows those working below your office to work undisturbed by your music, meetings, or rolling chair moving across the floor. Carpets can also soften the look of a room and provide a more comfortable walking space for employees who may be standing for long periods of time.
Traditional carpet cleaners deposit residue that shorten a carpets lifespan and breaks down fibers faster. Green cleaners use environmentally friendly products that don't break down fibers but still give you the same great clean.
The Wilburn Company offers a top-notch carpet cleaning service that gets rid of the dust, mites, or other airborne irritants that could be trapped in your carpet.
Emergency Response Cleaning
Emergencies happen to everyone at some point in their life. The chances are that your building will be confronted by an emergency at one point or other. Emergencies can take the shape of a flood, an earthquake rolling through, or a tornado. Emergencies often create a mess. You could enter your office the day after an emergency to find water damage on your carpet or that a vandal has broken your window and graffitied your office space.
No matter what your emergency is, the Wilburn Company's commercial cleaning service can take care of the post-emergency cleanup. We handle: water mitigation, negative weather-related events, occupant accidents, and vandalism.
Glass Cleaning
A glass office is beautiful. Especially if you have an amazing view out your window, it can be extremely gratifying to look out on your office view. That is until the office intern opens the glass door too many times, covering it in greasy fingerprints. Or your coworker ordered a pizza for lunch and everyone and their greasy hands touched your office door.
The Wilburn Company offers glass cleaning services that will have your office view unblemished by fingerprints in no time at all. Our glass cleaners are thorough and experts at creating a streak-free surface for you to enjoy, until the next time we're needed.
Secure Cleaning
Just like all commercial buildings, government facilities get dirty and need to be cleaned. Unfortunately, it can often be hard to find a commercial cleaning service staffed with trustworthy cleaners who will get the job done and can be trusted with potentially classified information.
The Wilburn Company staffs its secure commercial cleaning service with fully cleared and vetted staff who have undergone comprehensive background checks to meet stringent federal standards. Staff members even have current clearance status.
Our secure cleaning service also provides high security buildings with green cleaning, carpet cleaning, dusting, and sanitization to create a great work environment for your employees.
Post-Construction Cleaning
Renovations are exciting. Your building is getting a facelift, or maybe new interior design work. Your employees might be working around construction men or dealing with the sound of hammering throughout the work day.
Unfortunately, after the construction workers leave, there's more work to do before your building is fully presentable again. Using a post-construction commercial cleaning service is a great way to add that brand-new gleam to any surfaces that may have gotten dusty during the construction period.
As anyone knows who's lived in a house while it's under construction, dust gets everywhere. When saws are flying and wood is being cut, those small dust particles can seem to linger in the air forever, causing airway irritation and lots of sneezing.
When you use a post-construction commercial cleaning service, you'll get your business up and running faster. Your building will be presentable again in no time.
Get the Clean You Need
Each building and situation is unique. Whether you've recently been vandalized, had renovations, flood damage, or just need a great clean for glass, carpet, or in a secure building, the Wilburn Company has the right commercial cleaning service for you. All of our cleaning services are fully customizable to what you and your tenants need.
Please feel free to inquire about any special needs you may have, and we'll be happy to work with you to provide the perfect solution.