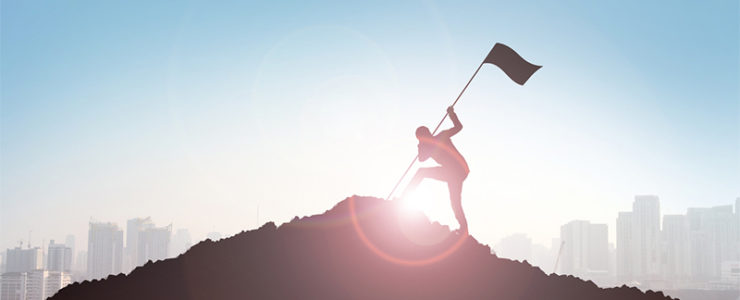 In a world of endless choices, it can be difficult to know what company is the best option for your cleaning needs. This is especially true if you're interested in green cleaning, as this term has become a bit vague and hard to define. To know what to look for when selecting a green cleaning company, let's look at five things that the best green cleaning companies in Maryland are doing.
Uses Green Products and Environmentally-Friendly Procedures
The basis of green cleaning is using products, equipment, and procedures that are safer for building occupants and the environment than traditional harsh chemicals. Green cleaning goes beyond the basic act of removing contaminants and is focused on making facilities safer for people to live and work in.
Green cleaning companies use products and equipment that do just that. For example, certified green products can be used for toilet bowl cleaning and drain cleaning that are just as effective and less harmful than traditional alternatives. Green cleaning procedures in food areas may involve rinsing out food and drink containers, cleaning fridges frequently, or sanitizing food preparation and consumption areas with green products. Just because you want to use green cleaning doesn't mean you have limited product options. There are thousands of products that have been certified as green products that cleaning companies can use.
A main focus when using green cleaning procedures is to minimize waste products. This typically includes using reusable cleaning items, such as microfiber cloths in place of paper products. It also means recycling cleaning materials as possible.
The best green cleaning companies stay up-to-date on the variety of products, equipment, and procedures that are coming to market every day.
Your Company is Green Seal Certified
Any business can say they are a green cleaning company. But how do you know they genuinely are?
When a company is Green Sealed Certified with its GS-42 certification, this means that it is an industry leader adhering to the highest possible green cleaning standards and that they care about protecting the health of people and the environment.
Green Seal is an independent non-profit organization dedicated to safeguarding the environment. They provide science-based environmental certification standards that are credible and transparent. When a company has this certification, its customers can be assured that they have the backing of a credible, independent third-party.
Achieving the GS-42 certification is a rigorous, challenging process. But by earning this award, a cleaning company gives customers an easy way to identify that it can help them meet these green cleaning mandates and policies.
At the Wilburn Company, we've recently earned our GS-42 certification, meeting the requirements of reducing chemical waste through the efficient use of chemicals, reducing solid waste, optimizing cleaning frequencies, providing continuing training to staff, and ensuring transparent communication with clients and employees. We're committed to impacting people's lives by directly affecting their health and work performance, all while protecting the environment.
Properly Train Employees
Employees are the face of a company and leave a lasting impression at the facilities they work in. It's vital in this industry for employees to be well-trained and up-to-date on the latest cleaning procedures.
At The Wilburn Company, all of our cleaning staff are trained using GS-42 standards and encouraged to use environmentally conscious policies. We recognize employee training as one of the most important components to successful commercial cleaning. We've developed an employee training program that all of our staff regularly participate in, which includes safety regulations and requirements, green cleaning methodology, healthy cleaning, product and equipment use, and understanding procedures specific to each facility.
Training every single employee to have these standards is what allows us to provide quality services for our customers every time.
Cater to the Customer
There's a big difference between simply getting the job done and going above and beyond your normal duties. In a highly competitive business world, going that extra mile is what's going to stand out in a customer's mind and make them want to keep using your services over time.
The best green cleaning companies offer services or planned packages relevant to the customer's individual business and space. It's important for a company to do what they reasonably can to accommodate the customer.
Going above and beyond includes emergency cleaning needs. Unfortunately, urgent situations occasionally arise that need to be dealt with immediately. It's vital that an emergency is dealt with immediately so it won't cause unrepairable damage resulting in financial loss.
\Whether it's water mitigation, weather-related damage, occupant accidents, or vandalism, the Wilburn Company provides emergency response cleaning services in MD so our buildings will be cared for even in the midst of unforeseen situations.
Specialize Your Services
The final thing the best green cleaning companies do is specialize in services that their competitors may not offer or match. Green cleaning alone is a way a company can stand out from the rest of commercial cleaners. But going even further than this, it's important for a green cleaning company to offer specialized services to specific industries or sectors that are looking for green cleaning.
For instance, at The Wilburn Company, we provide green custodial services for some of the most highly-secure government facilities throughout the Maryland and Washington DC area. This means we employ hundreds of highly trained, dedicated employees who are experts at providing janitorial services to secure facilities. All of our employees have earned security clearances in order to work at these locations.
Another example is we provide green custodial services for real estate management, helping property owners keep their facilities the cleanest possible. Being able to use these green cleaning products and procedures at these sites helps owners maintain their property values and protect the health of potential residents.
Being able to specialize our services and provide green cleaning to these specific industries and sectors help set us apart from the rest. Our high standards and commitment to genuine green cleaning make us one of the best green cleaning companies in Maryland.
Contact us today about how we can help you with you cleaning needs or questions.