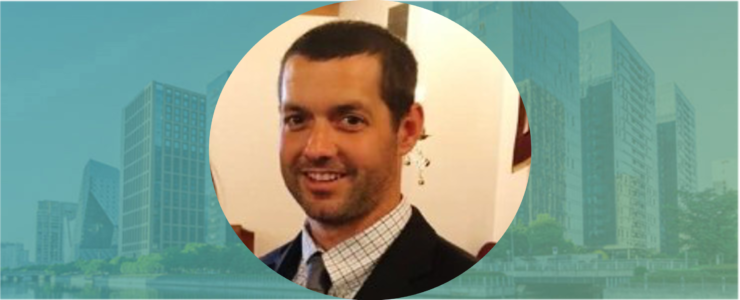 With a strong background in sales and a passion for family businesses, Casey Payne brings a unique perspective to the team. In his new role, he aims to help the Wilburn Company expand and establish its brand in the market. Let's take a closer look at Casey's background and his plans for the future of the company.
As the head of sales for two companies under the parent company Envoy Solutions, Casey was familiar with the Wilburn Company and had previously worked with Chief Operating Officer Robert Baldwin.
"Casey impressed me as a young man who had the intelligence, out-of-the-box thinking, and initiative to accomplish whatever he set his mind to," Baldwin commented.
When the opportunity to join the Wilburn Company as Vice President of Business Development presented itself, Casey decided to jump on board. His expertise in sales, particularly in green-certified cleaning chemicals that the Wilburn Company uses in green cleaning, makes him exceptionally qualified for this role.
He explained that he is already working to channel expertise to benefit Wilburn.
"I've spent my career working with contractors like Wilburn. If I go with the Wilburn team on a walk-through now, I can point out the issues and tell them exactly how to remedy them," Payne said.
A New Start
Casey started his career working for a family business, and that experience helped shape his career goals. After working for larger corporations, Casey was drawn back to the close-knit atmosphere of a family business. Because he worked with the Wilburn Company for over a decade as a cleaning chemical supplier, he saw firsthand the company's dedication to excellence and solid operational infrastructure.
The Wilburn Company has spent the past couple of years maturing many organizational-wide initiatives and is now in a very scalable position. This made the timing perfect for Casey to join the family. His goals and the company's goals aligned perfectly.
One of Casey's main goals is to aid the Wilburn Company in gaining organic growth and expanding into other market segments, such as education or commercial cleaning. He also plans to nurture the company's current customer relationships and establish the company's brand in the market. "I'm taking baby steps now, as I start my new role, so that a year from now, we can be walking, and the year after, we can be running," Casey said.
Robert Baldwin is impressed with what his new Business Development VP has accomplished in his first weeks at Wilburn. "Casey is learning all of the aspects of our business. He has the skill set and drive to accomplish great things within the company."
Casey's favorite part of working for the Wilburn Company is the friendly, family-like atmosphere. He is excited to be a part of a company that is open and committed to excellence. "It's phenomenal. It's actually doing what other companies promise to do, but Wilburn's actually doing it," Casey said of the company's performance management system.
A Great Addition
At Wilburn, we are happy to have such a great addition to our team.
Baldwin summed up the Wilburn Company family's enthusiasm. "Everyone is excited to have Casey on board. We all want to grow as it creates opportunities for everyone. More importantly, Casey brings a lot to the table that will benefit all divisions of the organization," he said.
When Casey isn't working hard to help the Wilburn Company grow, he enjoys long-distance running to keep in shape. He is also a history buff and studied history in college. Casey has been married for 12 years and has two children.
As the Wilburn Company continues to expand and establish its brand, Casey is the driving force behind its growth. His expertise in sales and passion for family businesses make him the perfect fit for this role. With Casey's drive and experience, it's clear that he'll help the Wilburn Company continue to grow and succeed in providing top-quality cleaning services to our customers.