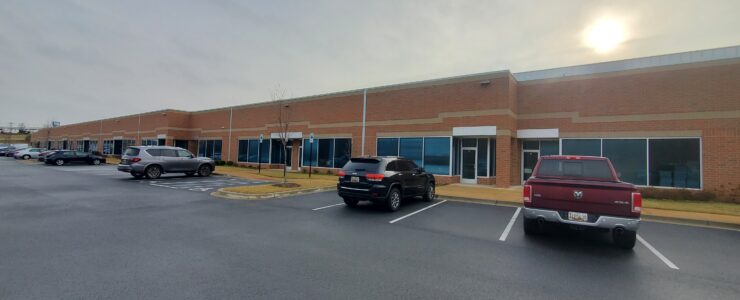 ­­­­In business, a key element of success is the ability to adapt—to stay up to date with changing trends and technology while still maintaining a focus on quality service.
For The Wilburn Company, that means it was time to make a change this past December. We are proud to announce that after two and a half decades at our original location, we relocated our offices to accommodate growing needs! Join us as we reflect upon our beginnings and share details about where the company is going next.
Why Make the Move?
As one of the go-to service providers for corporate offices and government facilities in Maryland and Washington, D.C., The Wilburn Company has always had an innovative philosophy.
Founded by Jimmy Wilburn with an emphasis on responsible solutions for our environment, we complete nine million square feet of commercial cleaning per day. In keeping with the highest environmental sustainability standards, GS-42-certification, our company trains staff in green cleaning protocols that reduce chemical and solid waste while optimizing cleaning frequencies.
As we grew, we turned our commitment to excellence for our customers into our own facilities. We realized that we needed a change after 25 years in the same space at 1041 W. Nursery Rd Suite 2A, Linthicum, MD.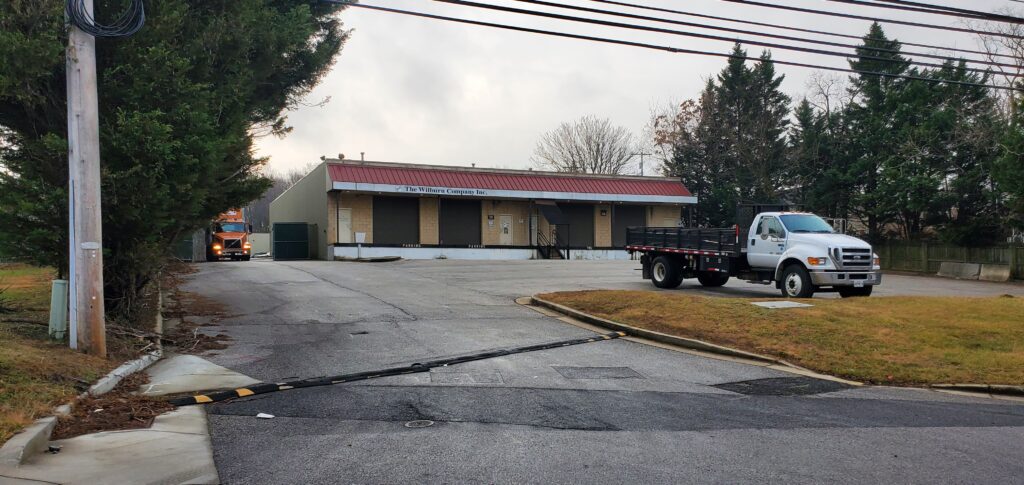 Our CEO Jimmy Wilburn explained our primary concern about our previous office space. "Since our inception, we have been operating within an outdated warehouse building on Nursery Road and felt this was the opportune time to upgrade our facilities and provide a welcoming and healthy significant environment for our employees that will also enhance productivity."
So, we searched for a new location that fit our specific needs and better reflected our progressive and technology-oriented values.
That's how we came to our new office space at 805 Pinnacle Drive, Suite T, Linthicum, MD 21090! As a single-story building comprised of 62,160 square feet, it provides ample space for our 350-strong workforce.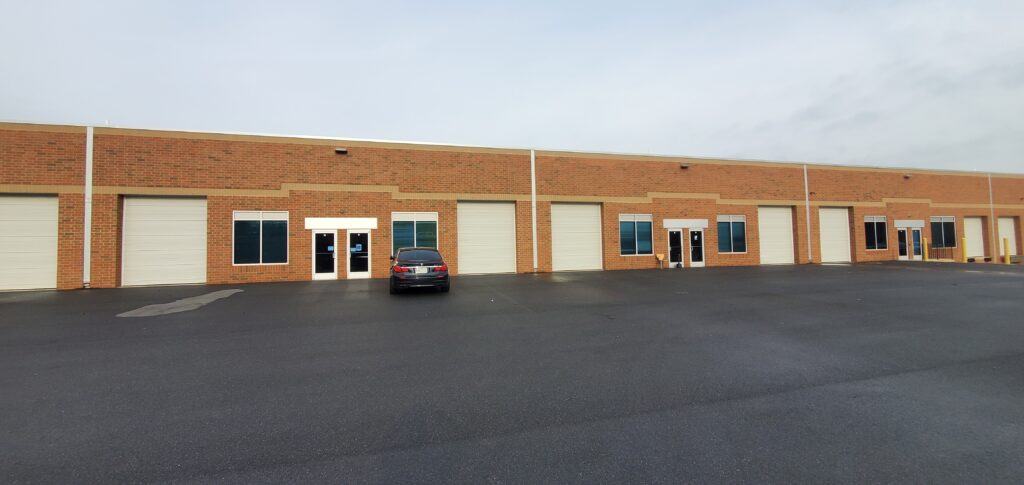 The Transition
Since moving in December 2022, this new location has been a real asset to our team and their customers. With loading areas for deliveries, expanded office space, and lots of windows (which were not available before!), it allows our team to operate efficiently and grow. Also, it provides enough warehouse space for customer product storage and fulfillment needs. Our new space is equipped with a new training area for employees to learn and grow their skills.
Overall, this new office is a much-welcomed upgrade, allowing service quality to increase while providing an environment where The Wilburn Company staff can succeed.
We love our new building for all those advantages, but there is a specific reason this space is optimal for The Wilburn Company—it's LEED certified.
The U.S. Green Building Council awards this certification. It stands for Leadership in Energy and Environmental Design (LEED), signifying that our building meets or exceeds requirements for green, sustainable building practices such as reducing energy and water usage, responsible materials selection, and improved daylighting. It's exciting to know that our commercial cleaning office meets our commitment to eco-friendly standards – we couldn't be more proud!
Even with these innovations, we faced a few challenges transitioning from our previous building.
Bob Baldwin, our COO at The Wilburn Company, explained why the transition was a little tricky. He said that after so many years in our first location, we wanted to ensure that memories, supplies, equipment, and critical files were packed up properly.
Also, Bob explained that with the move came a complete migration to a cloud-based platform for our data and email systems.
After navigating those challenges, we made it! Our team here is already feeling the improvements. Comments like "this is amazing and creates such a positive atmosphere!" and "this space makes me feel so happy and proud to come in every day!" have been made, and we know there will be more positive feedback in the future.
Looking Forward
Bob Baldwin summarized the general feeling about our new home and what this transition meant.
"It's always hard to leave the roots and foundation of where Mr. Jim Wilburn founded the company, but the new space definitely better represents The Wilburn Company as the amazing company that it is today under his son, Jimmy Wilburn. It creates a new standard upon which we can build our future."
With that in mind, we're reminded that we've come a long way since our beginnings, and we have amazing customers to thank for that.
We're excited to see what the future holds for us – but most importantly, we can't wait to serve our customers better than ever at our new location. So whether you need commercial green cleaning, secure cleaning, or emergency response, swing by our new place.
We may have moved, but we're still the same company – just with a few more square feet!