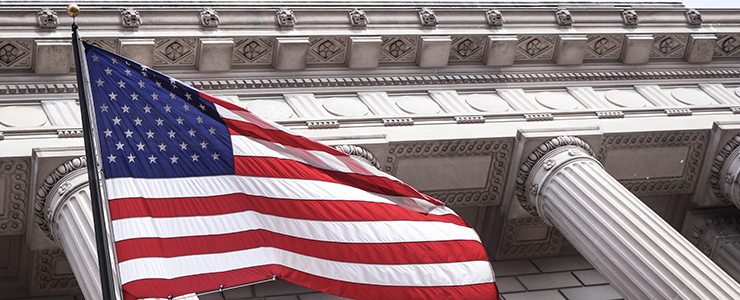 When you're shopping for a commercial cleaning company in DC, it's easy to become overwhelmed. There are so many choices, each one seems to have its own strengths, weaknesses, pros and cons. At the Wilburn Company, we think that there are five strengths that help us to stand out from the crowd. Whether or not you choose us for your commercial cleaning company, you might want to consider these 5 characteristics when deciding on your next cleaning service.
Customizable Cleaning Services
Every business is unique with different needs, layout, and staff. When choosing a commercial cleaning company, make sure you choose one that can meet all of your needs.
Here at the Wilburn Company, we don't just offer commercial cleaning services. We offer green cleaning services, general office cleaning services, or day porter services. Our extensive resources and experience allow us to customize your cleaning experience to meet all of your needs.
We dedicate one team to a building or group of buildings. That means that your environmental hygienists are familiar with your building. Do you have one employee that continuously leaves the microwave a mess? Our team is familiar enough with your building's needs to check and clean your microwave.
When it comes to customizable cleaning services, it's often the little things that matter the most.
Environmental Considerations
Just before the start of 2019, Washington DC voted to run on 100% renewable energy by 2032. The city is trending green, with energy efficiency and environmental considerations reaching the top of the agenda. If you want to impress your community and clients, you should consider hopping on the bandwagon.
While there's plenty of ways to "go green," one that's often overlooked is green cleaning. When choosing your cleaning company, check and see if they offer green cleaning services- and if they're certified. Any old cleaning company can claim that they're green. But those of us that are GS-42 certified truly are green.
Traditional ways of commercial cleaning feature wasted water, harsh chemicals, and can even damage employee health. The volatile organic compounds in traditional cleaning can cause respiratory issues, headaches, and make your employees ill. The more sick days your employees have to take, the worse your productivity will be.
Green cleaning uses less resources like water, and also uses energy efficient new equipment that provides a deep clean without chemicals that break down office décor, like carpet.
Proof of High-Quality Cleaning
It's one thing for a commercial cleaning company to say they offer high-quality cleaning, but it's quite another to actually prove it. When choosing a cleaning service in DC, check out their website. Do they offer client testimonies? Case studies? Data to back up their claims?
If there's nothing on their website, don't be afraid to reach out and ask for proof of quality assurance. For example, Wilburn has a quality assurance system that has created a culture of accountability and quality within our company.
Our Quality Control Program consists of a Quality Control Manager and Quality Control inspectors that are specific to a group of facilities or a specific client. Each team is very familiar with the buildings and our client's needs. Inspection reports are completed in accordance with our high standards and go directly to the VP of operations and then the President of our company.
Not only do we implement the program, but we are always looking for new ways to improve the program.
Well-Taken Care of Employees
Don't be afraid to get to know your environmental hygienists or janitorial staff. Do they seem happy? Dedicated to their company? Thorough?
Wilburn offers union cleaning services. By choosing these services, you don't have to decide between quality and unionized services. Instead, it means choosing premier services that will get the job done, the way it needs to be, while honoring unionized employees.
Don't be afraid to ask your sales contact at your potential new commercial cleaning service about what type of training their janitors undergo. At Wilburn, our environmental hygienists undergo aggressive training to prepare them for any situation. All employees are required to participate in 36 hours of GS-42 training, along with other workforce training, such as:
General Cleaning Supplies, Equipment & Procedures use
HAZCOM Right to Know/Understand
GS42 Green Cleaning Procedures
Concentration Dispensing System for Green Cleaning Chemicals
Blood Borne Pathogen Cleaning Procedures
Hazardous Materials Handling, Transportation & Disposal
Green Clean training for Supervisory & Management
History of Expertise
The Wilburn Company has decades of experience in commercial cleaning. Today, as a GS-42 Green Seal certified cleaner with over 450 cleared employees maintaining over 8 million square feet with a focus on secure facility space, we are dedicated to providing premiere cleaning services that truly meet our clients' needs.
We are multi-generational family-owned business, founded by Jim Wilburn, and currently owned by his son, Jimmy Wilburn. Our supervisors average approximately a decade of experience while our management staff average 11 years of service with TWC and another 25 years of custodial experience.
While it's great to help a new company get on its feet, nothing beats true experience when seeking out the best clean for your building.
No matter what commercial cleaning company you choose, take into consideration these five points. If you ask the right questions, you may get a clearer picture of what type of cleaning service you'll be inviting into your building.
If you're ready for a superior clean, get in touch today. One of our friendly team members will be with you shortly.