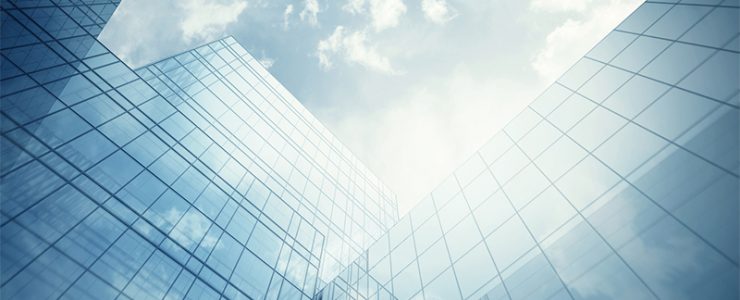 Washington, DC, is a beautiful place, filled with fine dining and entertainment. It's just one of the many reasons companies choose to call the nation's capital their home. While the beauty outside of your company is great, how does the inside of your building look? Which begs the question, how much do you think about industrial cleaning in DC?
First impressions are just as important in business as they are in your personal life. When potential clients visit your facility for the first time, the overall appearance of your lobby – and especially your restrooms – can factor into whether or not they become clients. Even if you have an industrial cleaner, are they doing a satisfactory job?
Here at The Wilburn Company, we completely understand these situations. We specialize in industrial cleaning in DC and the surrounding areas and have seen just about everything. So, before someone else visits your facility, think about these five tips to help your business stay clean.
How Clean Are Your Floors?
One of the first things potential clients will see when they visit your facility is the cleanliness of your floors and carpets. Are the floors shiny, or grimy? Are they dusty? How about your carpets? Are there stains? Do they look like they're in desperate need of a vacuuming? Trust us, if you notice these things, any potential client will as well.
THE FIX: The simple way to fix this is to make sure your floors are swept and mopped regularly, and to make sure the carpets are vacuumed often. If there are stains on the carpets, either hire a carpet cleaner, or replace the carpet. Granted, that last part might be a little expensive, but how many clients might you lose because of dirty carpeting?
If you use an industrial cleaning company, are they doing a good enough job? If you're seeing these things not being handled on a consistent basis, it's time to start looking for new cleaners.
The floors in your facility should be one of the last things you have to think about, and having a good team that focuses on industrial cleaning in DC can make it so that's the case.
Afraid to Go into Your Bathrooms?
Think about the bathrooms in your facility right now. Did you shutter a little? That's a problem. An unclean bathroom not only makes it unlikely potential clients will work with you, but it also creates a health problem for your employees.
Basically, dirty bathrooms will come back to haunt you in more ways than one. You will probably lose money if the potential client walks away, but if your employees are constantly calling in sick because of bacteria or viruses hanging around in the bathroom, you still have to pay them, plus your company misses out on those lost hours.
THE FIX: It's simple to say, "clean your bathrooms," but of course there's a lot more to it than that. The right cleaning supplies need to be used (more on that in a minute), and each bathroom needs to be stocked with hand soap, paper towels, and toilet paper. If any of these things are missing, it's well past time for you to question why.
Again, if you're using an industrial cleaning company and you're noticing these issues happening more and more frequently, what exactly is your company is spending money on? If you've reached a level of frustration over the state of your company's bathrooms, it's time to look for a new industrial cleaning company.
Is There a Lot of Clutter Lying Around?
This is one of those things you might never think about until someone points it out. Stacks of paper lying here and there, overfilled trash cans, dirty cups and plates in the break room sink … basically stuff lying around that doesn't need to be lying around.
Depending on the type of clutter, potential clients will see your messy facility and think that your company isn't organized. In the case of the trash cans and dirty areas in the break room, health concerns for your employees is an issue.
THE FIX: The simplest way to handle clutter is to not have clutter in the first place. All papers should be filed in an appropriate place or shredded. Trash cans should be emptied frequently, and break rooms should stay clean to protect your employees from sickness.
Is your industrial cleaning company missing these things? If so, it's really time to look elsewhere.
Are You Using Green Cleaning?
Green cleaning in DC isn't a fad, nor is it solely a way to protect the environment. While the type of cleaning might not affect your relationship with potential clients, it definitely comes into play when discussing the health of you and your employees.
Regular cleaning products contain toxic chemicals. These toxic chemicals become airborne and inhaled by your employees. It doesn't take long for you to see people starting to call out sick with random respiratory issues. And while using green cleaning products is good for the environment, it's also good for your employees, and your company's bottom line.
THE FIX: To know that your facility is in the hands of a company that focuses on industrial cleaning in DC and specializes in green cleaning services, you'll have to do your research. Make sure you find a company that is Green Seal certified, which is one of the highest green cleaning certifications in the world.
Hire the Best in Industrial Cleaning in DC
Obviously, you'd rather focus on your job instead of the cleanliness of your facility. In order to do that, you need to hire a company that knows all about industrial cleaning in DC and the surrounding areas. It also helps if they're Green Seal certified.
The Wilburn Company is here for you. We've worked with companies in DC, Baltimore, and throughout Maryland, to ensure their facilities were cleaned the right way every time. We even work with government facilities since our staff is fully cleared and vetted.
We are also Green Seal certified and proudly offer green cleaning services to our clients.
If you're tired of a messy, dirty facility, contact us or give us a call at 410-789-3320, and let us help make your business a little brighter.