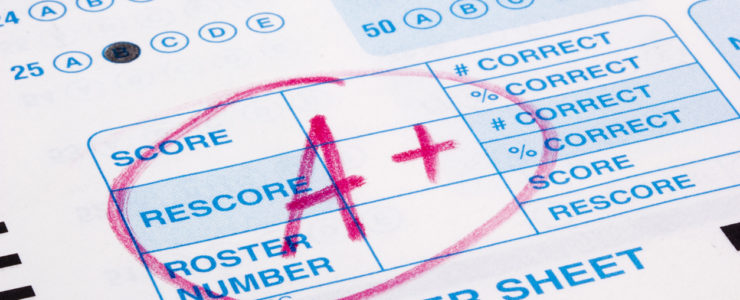 When you're paying for a commercial cleaning service, you want a quality product. After all, the cleanliness of your buildings can either improve or harm tenant happiness and health. If you receive a poor quality clean, you'll also get more complaints from tenants, decreased employee health, and your building could even require more maintenance.
But how do you know when you're receiving a truly high quality clean? Sure, you can talk to previous customers and take a walk around your building after the cleaners have come through, but there's more to a high quality clean than just a cursory look around.
Communication
How often does your commercial cleaning service communicate with you? Do you receive reports about what they did? Can you request a deeper clean in the kitchen or mopping more often? If you feel uncomfortable asking your commercial cleaning team to customize their process for your building, then you're most likely not receiving a quality clean.
Yes, quality has a lot to do with how clean your building is, but it also has to do with customer service. You should be receiving some form of communication on exactly what your team did, any maintenance red flags they noticed (like mold growth) or tenant behaviors that could damage the building.
At the end of the day, your commercial cleaning team knows every inch of your building – maybe even better than you do. Customizable cleaning packages and communicating maintenance needs are just two ways you know you're receiving a quality service.
Transparency
Here at Wilburn, we believe transparency plays a large role in quality. That's why our inspection reports are reported to the VP of Operations and the President of our company.
A transparent quality assurance program holds our environmental hygienists accountable for the work that they do. It also motivates employees to do the best job they can, because they know it will be reviewed in one way or another.
Your commercial cleaning service may develop reports- but if they don't go beyond the team manager's desk, then they aren't actionable reports. Part of quality is constant improvement. You can't improve if you don't receive transparent feedback.
Dedicated Hygienists
Who's cleaning your building? Is it the same team every time? Or do you see a new face each week?
Having a team of hygienists that's dedicated to your building is crucial. Each building has its own nooks and crannies, spots that tend to be dirtier than others, etc. If you have a new commercial cleaning team each week, then they have to relearn your building all over again.
A new team can also slow down the cleaning process and make it less efficient. For example, they may not know where the best outlets are to be able to vacuum every corner of an office in one swoop. Or they may be unable to find the toilet paper and paper towel refills.
A dedicated team of hygienists knows your building inside and out. This means they can provide a higher quality and a more efficient clean.
Routine Training
Are your commercial cleaning hygienists up-to-date on their training and certifications? Just like any industry, the cleaning industry is always evolving. There may be new best practices, new products, or new developments in the safest way to handle cleaning chemicals.
A team that isn't up-to-date on their training can't provide you with the highest quality clean. After all, they won't know the latest developments in their industry. For example, Wilburn's hygienists are trained in green cleaning. This means they're able to use fewer harmful chemicals and fewer resources to achieve a higher quality clean.
Check with your commercial cleaning service about how often their hygienists update their certifications and attend training courses. If they haven't attended a training in a few years, then you know they probably aren't aware of the latest cleaning trends and practices.
Quality Control Program
Here at Wilburn, we have a dedicated Quality Assurance program. We believe that you shouldn't just receive a clean building – you deserve a high quality clean.
Our quality assurance program consists of a Quality Control Manager and Quality Control Inspectors. These Managers and Inspectors work with only one group of facilities or one client depending on the size of the buildings. All of our quality control teams receive the best training in premium quality assurance and understand Wilburn's high standards. The Quality Control Managers are in charge of developing quality assurance inspection reports- these go directly to the VP of Operations and then on to the President.
We believe our program encompasses transparency and accountability in order to achieve the best performance possible.
Part of our commitment to quality includes the development of different cleaning programs to meet all of our customers' needs. We specialize in secure cleaning, government cleaning, emergency response, and green cleaning. Our quality assurance program extends across each specialization – so no matter what you need, you're receiving a quality service.
Choose A Quality Commercial Cleaning Service
If you're looking for a high quality, customizable commercial cleaning service, consider the Wilburn Company. Our highly trained environmental hygienists are dedicated to making sure our clients receive the best clean possible.
If you're ready for the best clean – contact the Wilburn Company today. One of our service representatives will be sure to get back to you shortly.