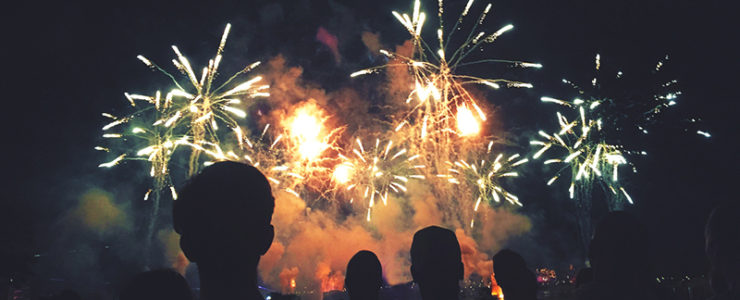 2018 has been a big year at The Wilburn Company.
We've continued to provide premier commercial and secure cleaning services to a growing number of clients. We've pushed further into green cleaning, implementing more GS-42 services across our portfolio and championing the importance of cleaning for health. And we've focused on building up our people, with training designed to empower our employees for success and improve our level of service.
It's been a good year, and we're grateful for all of the people who have impacted our company along the way – our employees, our clients, and our communities.
Yet it's been a year of learning, too. We're constantly evaluating our performance and striving to improve, because we're more than a cleaning company; we're a partner with responsibility to protect and promote our clients and their brands. And we believe what we've learned this year will allow us to grow toward even greater levels of service.
With that in mind, here are our biggest insights from 2018.
Green cleaning is worth the commitment.
This year, we pushed wholeheartedly into green cleaning, officially announcing our Green Seal GS-42 certification in February and continuing to grow our services from there.
We've written extensively about the benefits of green cleaning before: green cleaning reduces the usage of harmful products, streamlines efficiency in processes, and helps to keep buildings and people healthy. For all of these reasons, we've worked to incorporate GS-42 standards throughout our portfolio.
It's been worth it.
And it's important to us. The reality is that many certified cleaning companies don't invest all the way into green cleaning by incorporating it into services beyond the product level. Instead, they'll complete the minimum requirements to become certified and leave things at that.
What we've learned: green cleaning is worth the commitment. So, moving forward, we're seeking to provide an even higher level of green cleaning by bringing on a position to exclusively manage and improve our GS-42 service.
Training is the foundation to quality service.
The importance of training is a lesson worth revisiting every year.
The truth is that the cleaning industry is a people industry; the level of service we can provide is a direct result of how well our people are equipped to succeed. We're proud of our employees, and we're committed to growing them through comprehensive trainings. It's part of why we have an unusually high retention rate in an industry known for turnover.
Our people grow, and that's how our service grows, too.
What we've learned: the better you equip employees, the better you'll be able to serve clients.We're committed to continuing our comprehensive training programs that include foundational commercial cleaning training, 24 annual hours of GS-42 trainings for all employees, and additional Building Wellness trainings for management personnel.
Focus allows us to succeed.
The final insight we've been learning this year is something that's a fundamental truth but is difficult to practically live out: focus leads to success.
Here's what that means for us – in order to provide the highest level of service and partnership for our clients, we have to clearly define our internal responsibilities and avoid stretching our resources too thin.
It's a tension that every business must manage. On one hand, there's the desire to maximize efficiency by adding responsibility and work load to existing employees as a company grows (as opposed to adjusting to growth by hiring or adding additional overhead). That desire for efficiency is good. But, on the other hand, there's the reality that great service is only possible with focus. Piling too many different responsibilities onto too few people can cause issues.
Focus is crucial. When one person can focus on one job, quality improves. But throw multiple jobs onto one plate, and quality suffers.
What we've learned:to maximize efficiency and a high level of service, the best path is to clearly define focused roles. Practically, that means that we're seeking to break off our quality assurance roles into a dedicated team, while allowing the people in operations to focus solely on logistics there.
We're grateful for 2018 and excited for the future.
Each lesson learned is a chance for us to provide an even higher quality of service and partnership in the future. As we look back on2018, we're grateful for the opportunity to serve Maryland-and-DC-area facilities with premier cleaning services – and we're excited to see what the next year brings.
As always, get in touch with us for more information around commercial and secure cleaning services. Here's to continued growth in 2019.