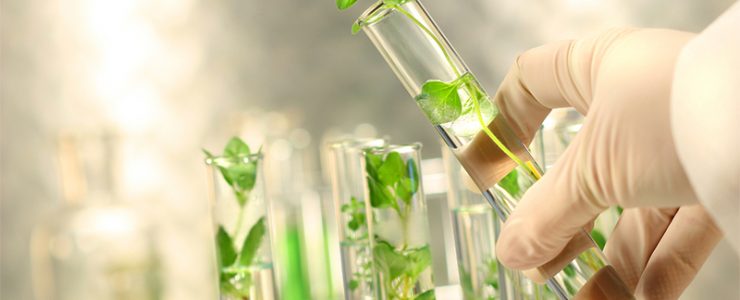 Green cleaning is more than just a trend – it is now a staple of everyday life for millions of people around the world. It's not just at home, though, as many businesses use a green commercial cleaning company.
While we've written about green cleaning products, what green cleaning really means, and the importance of becoming Green Seal certified, it's good to bring it back to the basics – what exactly is the science behind green cleaning?
Science-based standards for green cleaning are what separates "I'm pretty sure this is green cleaning," from "I know for a fact this is green cleaning." This is important, since a cursory search online for green cleaning will give you many links for the best way to use green cleaning for your home – the use of lemons and baking soda are popular – but this doesn't help when it comes to commercial cleaning.
The right green commercial cleaning company for your business will be one that not only understands the ins and outs of green cleaning, but the science behind it – and why all of this is critical for your business, your employees, and the environment.
The Science of Green Cleaning
It doesn't seem like it was too long ago people were unfamiliar with the concept of green cleaning. All they knew was clean and dirty, and used whatever worked to make things go from dirty to clean.
This was especially true when it came to office buildings and even hospitals. Janitors would use bleach to kill germs, and a variety of other toxic chemicals to make sure everything was clean. That strong smell of bleach meant things were clean and free of germs.
That strong smell, though, was not only bad for the planet, but for the employees and, in the case of hospitals, the doctors, nurses, and patients.
Today, we use science to determine what chemicals used for cleaning are toxic or harmful to people and the environment. Once a chemical has been labeled toxic by the EPA, it goes on its toxic chemical list. The EPA uses green chemistry to create a safe chemical list, which is used for green cleaning.
Green Seal Certification Means Knowing the Science
For companies throughout Washington, DC, Baltimore, and across Maryland, the first thing that needs to be checked from a green commercial cleaning company is whether or not they are Green Seal certified.
Any commercial cleaning company can say they use green cleaning practices, but it's a very ambiguous term. They might use a green cleaning product or two, but continue mopping floors and cleaning bathrooms with bleach and other harmful and toxic chemicals.
Green Seal is an internationally recognized leader in environmental standard development and certification. Green Seal has 33 issued standards for green cleaning that cover 400 product and service categories. Commercial cleaning companies – the ones that truly focus on green cleaning – look for the Green Seal Standard for Commercial and Institutional Cleaning Services certification, also known as the GS-42.
Classes and Protocols
GS-42 certification means a commercial cleaning company has gone through an extremely rigorous process, which includes 24 hours of classes and yearly testing for employees of the company who clean. During the classes, the employees learn about OSHA standards and all aspects about green cleaning – including products and equipment. During this time, they also learn about all of the science involved.
Green cleaning science has evolved greatly over the years. That's why constant education is needed. What was considered safe decades ago might not be so safe today. As the science changes and improves, the need for that information to be dispersed to commercial cleaning companies becomes necessary.
The Green Seal standard not only provides the training necessary for a green commercial cleaning company, it also includes an emphasis on environmental improvements that reduce toxicity, waste, and exposure to both building occupants and custodial staff.
This standard can serve as a tool to help companies begin to take action to improve their cleaning service.
Find a Green Commercial Cleaning Company that Knows the Science
At The Wilburn Company, we know that green cleaning in Maryland isn't just about the environment. The focus isn't only on being safe for Earth, although that's important – it's also on being safe for people, families, pets, and pretty much any living thing.
The science behind green cleaning ensures we are cleaning for health, as well as sustainability with nature and people. From the manufacturer to the user, green cleaning means safe cleaning – and today's green cleaning products, processes, and culture reflect that.
Our company utilizes GS-42 equipment technology and green products. These enhance our front-end services, while at the same time protecting health at our sites with little-to-no impact on the environment.
If you have any questions, or would like to know more about how our green cleaning policies can help your business, contact us today.