A little over 17 years ago, Terry Pearce started at The Wilburn Company as a part-time worker.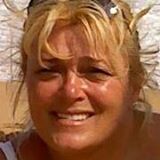 It was just a side job for her at the time – a stress-free way to earn some extra money.
Almost two decades later, Terry is a project manager at The Wilburn Company, and her now full-time job keeps her very busy.
"I kinda got stuck here," Terry laughs. "I just enjoy doing what I do. It was basically the environment and the people that worked with me that really motivated me to work for The Wilburn Company full-time. It was more fun than it was work."
As project manager, Terry is responsible for the commercial cleaning teams for several buildings. It all comes down to the project manager to make sure everything that's supposed to be done inside each building is done – and done well.
The responsibilities don't stop there. If any issues arise, the project manager is usually the first to hear about it. Whatever the issue, they have to handle it. All of this is on top of the added responsibilities of creating cleaning schedules and the schedules of the members of their teams.
"Basically, I just watch over the buildings," Terry says.
Meeting Green Cleaning Standards
Green cleaning has been at the forefront of conversation in recent years. People are starting to realize it's not just good for the environment; it's also good for your overall health. The Wilburn Company understands and deeply appreciates the importance of commercial green cleaning – that's why it is Green Seal certified. The requirements for Green Seal certification are many, but for Terry, that emphasis means keeping up with chemical use and training those at The Wilburn Company about green cleaning.
"Once I go to a class, I train the employees and focus on what I've learned over the past 17 years," Terry says. "It's also important for the building tenants to understand, too, so we all can be on the same page as to what needs to happen in that building."
According to Terry, it can be a little bit of a struggle at first for building tenants to fully understand all that commercial green cleaning entails. Sometimes tenants can get confused about new policies, in which case Terry and her team help ensure everyone in the building realizes the importance.
"It can be challenging when they don't understand it," Terry says. "Sometimes, they don't understand right off that it's healthier for them and for us. They might see a yellow sink and want to put bleach in it. They don't comprehend 'Hey, you're killing us and yourself, too, by using it.' Once I talk with them, and remind them of the health issues non-green cleaning cause, they start to come around."
"Most still have that old mindset, especially when it comes to bleach, that if they can't smell it, it's not clean. That's simply not the case anymore."
The Challenge of Secure Cleaning
Cleaning in and around the Washington, DC, area, means being able to clean secure government buildings. A majority of these buildings require those who work inside to have government clearance, which many at The Wilburn Company possess.
For Terry, most of the buildings she manages require fully cleared and vetted cleaners. Getting clearance for her team can often be a challenge, since it can take time to see the process through. Once cleared, each of Terry's team members receives a colored badge – each color representing where they can and can't go inside the facility.
It helps, Terry says, that most of the people on her team are either current or former military members. This speeds up the clearance process compared to the length of time it would take to clear someone off the street.
"We do use a lot of government people, and it's basically a part-time job for them," Terry says. "Because they're military, they can be here for a year or three years and then they have to go somewhere. So, it can be a bit of a turnaround on training."
Because these are government facilities, the rules are different than those used to clean regular office buildings. As Terry said, every one of her team members knows what the colors on their badges mean. Some require them to leave all electronic devices – cell phones, etc. – outside while they clean, while others might not be as strict.
"In order to keep that badge, you have to know what you're doing," Terry says. "There is a lot of responsibility in having that badge. If there's an issue, I hear about it and have to deal with it."
The Importance of Teamwork
It can be hard work, but Terry really enjoys working for The Wilburn Company. She said it helps that the people who work for the company bond and become like family.
"You're there with them seven days a week and you really get to know them," Terry says. "A lot of it has to do with the fact that so many of these workers are in the military, so there's that connection."
According to Terry, she knows she has a good team behind her that works well, and that everyone has each other's backs. That helps, because Terry is well aware that she can only be as good as her team, and if she doesn't train them well, it all comes back on her.
While businesses and facilities look for commercial cleaning and secure cleaning companies, the thought of those who actually do the cleaning probably doesn't cross someone's mind. Terry says that, for those curious about the people who do the cleaning, those who work for The Wilburn Company love doing it because it really is a fun, stress-free place to work.
"Even though it can be tough at times, you just do the job and that's it," Terry says. "People come in, they know their job, they do their job, and they don't have to worry about all the stress that follows a lot of people around."
"So, working here at The Wilburn Company really is great."