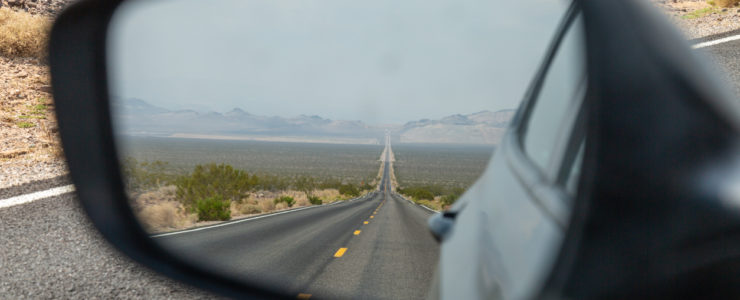 It's been a big year.
While we're driven toward innovation at The Wilburn Company, we also acknowledge that, in order to maintain a clear perspective, it's important to have times for reflection, too. This – the end of the year and of the decade – is one of those times.
Our team has accomplished a lot over the previous 12 months; it's worthwhile to recognize and celebrate those accomplishments. To that end, here are some of the highlights from the course of the year.
1. We reorganized for increased effectiveness.
We began this year by recognizing the need for focus. Here's what we wrote approximately a year ago:
Focus allows us to succeed.
In order to provide the highest level of service and partnership for our clients, we have to clearly define our internal responsibilities and avoid stretching our resources too thin.
Practically, that means that we're seeking to break off our quality assurance roles into a dedicated team, while allowing the people in operations to focus solely on logistics there.
We carried out that reorganization to great effect; performance management scores have notably improved through increased focus on specific roles. At a leadership level, too, we've successfully delineated responsibilities with greater clarity than we've ever had before, which positions us to carry out our roles to the highest levels of quality.
Up and down our company, this year's reorganized commitment to focus has empowered our service.
2. We successfully implemented cutting-edge technologies.
It's been a big year for technology at The Wilburn Company, too. In pursuit of high-quality service, we incorporated major technology advancements into our processes and procedures:
Biometric Timekeeping System
We implemented biometric timekeeping this year to capitalize on a host of benefits. It makes clocking in easier for employees; a quick scan is all it takes, and hours are automatically logged. It also ensures accuracy in timekeeping – it's impossible for another individual to log in an employee who's absent, for example – which in turn ensures accuracy in service delivery for our clients.
Mobile App and Workorder System
We implemented a mobile app and workorder system this year. Clients can request specific workorders (i.e. "Power wash the front sidewalks") or access service reports around hours worked, inspection results, and more. The systems have made workflows clear, enhanced the organization of our crews and services, and allowed us to be proactive in delivering service and communication.
Our pursuit of innovation has kept us on the cutting-edge of cleaning – and, most importantly, enabled us to deliver the highest value possible to our clients.
3. We further optimized our processes and procedures.
Cleaning isn't a static industry; this year, optimizations to our processes and procedures were proof of that.
Perhaps the most notable process change was to our Performance Management auditing process. Empowered by our new technology, we're able to document work and needs for maximized quality assurance as individual areas and services are tracked over time.
We can see, for instance, how individual employees have performed over a timespan and reward them for improvement or offer correction for challenges. We can see whether a tenant has consistently requested work orders outside of our scope of services and use that data to reevaluate our contract.
We also updated our Employee Training Program to equip our people with cutting-edge tools and techniques for cleaning well. Each employee receives foundational training, green cleaning training, and site-specific training to ensure that they're as prepared as possible.
In short, our updated processes allow us to optimize our services for better results.
4. We increased our delivery of green cleaning services.
In 2018, we announced our Green Seal GS-42 certification and began offering certified green cleaning services. This year, we continued to advance those services with redoubled commitment, and our green cleaning footprint continues to grow.
Maintaining a GS-42 certification means continually providing up-to-date training on green cleaning policies and procedures. All Wilburn employees receive comprehensive training on these techniques so that we're able to deliver environmentally friendly cleaning services. We continued those initiatives in 2019.
We didn't make radical changes to our delivery of green cleaning services this year. But we continued to grow in our green cleaning abilities, and in light of the effort and impact involved in that, we firmly believe it's something to be proud of.
5. We continued to build a strong culture.
We're proud of our accomplishments this year. But we're most proud of our people.
There are plenty of stories of The Wilburn Company employees going above and beyond in service – from warding off a potential robber to sitting with tenants after a car break-in. Each story is founded in our company-wide commitment to doing the right thing, every time. This year, we encouraged that mindset by:
Implementing an employee recognition program. Each month, high-performing employees were selected and honored by our leadership team for their outstanding work. They received a stipend and recognition in our company-wide newsletter for their service.
Implementing social media channels to share and build culture. We created a company Facebook page where we post informative info and share links to helpful articles, jokes, and more. We've also utilized Instagram and Twitter account to reach as many people as we can. Social media has been a great tool to engage our employees, friends and families while building our company culture.
And, at the end of the day, our culture is the foundation of our company. Because while "doing the right thing" is made possible by strong hiring practices, it's ultimately carried out by our people.
As we look back on 2019, that's what we're most proud of.
We're Proud of Where We've Been and Excited for What's Next
It's been a big year filled with big changes. Through it all, we're grateful for the continued opportunity to serve Maryland, Virginia, and DC-area facilities with premier cleaning services.
Cleaning matters. It maintains buildings and keeps occupants safe. That's why advancement in cleaning is important. We're proud of what our team has accomplished, and we're excited to see what the next year brings – and the next decade, too.
Want to get involved? If you're looking for a career in the cleaning industry, check our current listings. If you're interested in high quality commercial or secure cleaning services, let's talk.