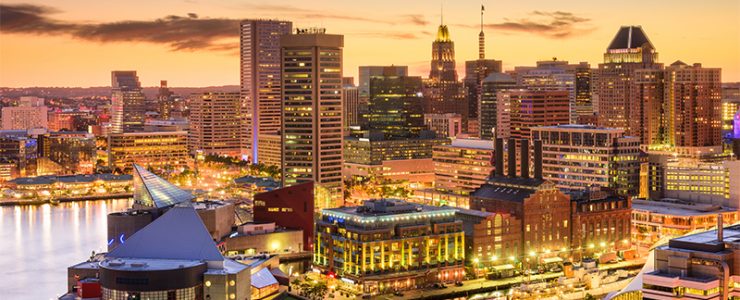 Whether your company is new to the area or it's been a staple of the community for decades, finding the right janitorial services in Baltimore is crucial to your company's success.
Despite what some might think, not all janitorial companies are the same. Some janitorial services will do the bare minimum for your company. Some might say they use green cleaning supplies, but don't have proof that what they're using is actually a green cleaning product. Others will simply charge you an outrageous sum of money for something that could be done better for less.
There are many reasons why finding the right janitorial services in Baltimore is important. To help you decide, here are some things to consider when you're doing your search.
Is Your Facility as Clean as it Should Be?
If your company doesn't have a janitorial service, it's vital you fix that for the same reasons a company might need to find a new janitorial service.
Look around your office space right now. Are the trash cans full or overflowing with garbage? How do the floors look right now? When you go into the bathroom, are you a little disgusted?
You, and your employees, don't have to work in these conditions. In fact, it's better for the overall health and productivity of your employees if they don't work in filth.
A study done by Florida State University has shown that a dirty working environment can have a long-term cognitive effect on employees. Add to that the money your company loses when employees call out sick because of something they might have gotten while in the office, and you can see why the right janitorial company is critical.
If you have the same complaint every week – trash isn't being collected, floors aren't being mopped, bathrooms aren't being cleaned – it's an issue, one that needs to be corrected quickly.
Your Company is About to Move to a New Building
Whether your company is about to move into a completely new building or a renovated facility, you might be shocked to learn of the importance of hiring a janitorial service before you move in boxes and desks.
A lot of people might think it sounds silly. After all, it's new and new things are supposed to be clean when you get them. While there's some truth to this, it doesn't mean your new office space will be cleaned thoroughly from top to bottom.
Before moving in, did the cleaning service pay particular attention to corners, edges, and anywhere else that dust and dirt from the construction might have landed? Did they clean out the ducts in the HVAC unit to make sure dirt, dust, allergens, and possibly even mold, were removed?
The average cleaning company will come in to give your new facility a spot clean wherever they see something that's dirty, bit that's about it. It's key when looking for janitorial services in Baltimore that you find one that will thoroughly and completely clean every square inch of your new space and keep it that way for as long as your company is working there.
Good for the Employees and the Environment
Exceptional janitorial services in Baltimore know that green cleaning isn't just about protecting the environment anymore. While some janitorial companies use the "kill it with bleach" approach to cleaning, the harmful chemicals aren't just hurting the environment – they're also hurting you and your employees.
Green cleaning products don't have the harmful, toxic chemicals that, over time, can affect the health of everyone in the office. In fact, the National Center for Biotechnology Information – a part of the National Institute of Health – published an article about the long-term effects of hazardous cleaning product use, and provided suggestions on how to reduce their use.
Some janitorial services will claim they only use green cleaning products, and they might use one or two green products. However, this doesn't mean they are a green cleaning janitorial service. When you're looking for green cleaning janitorial services in Baltimore, make sure they are Green Seal certified.
A janitorial service that is Green Seal certified is one that goes through rigorous testing, training, and check-ups to maintain compliance. Green Seal is the highest standard when it comes to green cleaning.
To get Green Seal-42 certification, every employee of the janitorial service who cleans must take 24 hours of classes and testing yearly. This includes learning about OSHA standards as well as green cleaning.
The janitorial company also has to have an established criterion for the products they purchase and use – chemicals, soaps, paper towels, cleaning equipment, etc. They also have to document everything, from training, to chemical tracking, to maintenance of machines – you name it.
So, just because janitorial services in Baltimore say they're a green cleaning company, ask to see their Green Seal certification. Without it, it's hard to tell exactly what you're getting.
For the Best Janitorial Services in Baltimore, Look No Further
It's clear that finding great janitorial services in Baltimore is of the utmost importance. If you're worried about the cost of a good janitorial company, think about the amount of money your company is losing because of sick days, sloppy cleaning, and any prospective customers who see your dirty office space and run the other way screaming.
The Wilburn Company prides itself not only on its Green Seal certification and ability to keep your building spotless, but on its dedicated staff of janitorial experts who can take your facility in Baltimore from "whoa," to "wow!"
From Pigtown to Dundalk and all places in-between, The Wilburn Company is there to answer all of your needs for janitorial services in Baltimore.
Contact us today to find out how The Wilburn Company can help keep your company clean and healthy.